Pidgeon Audio Visual: Architects Speak for Themselves
Mining the Pidgeon Audio Visual (PAV) series—a collection of over 200 mail order slide-tape lectures initiated in 1979 by renowned editor of London-based magazine Architectural Design, Monica Pidgeon—this exhibition features a selection of the talks and accompanying slide presentations by leading architects and designers produced in the 1980s and 1990s. Throughout her career, Pidgeon developed an interest in bringing international ideas in architecture beyond the page, and thought there would be great benefit to a portable resource that featured an architect speaking directly about his or her own work. Following her tenure at AD, while serving as editor at RIBA Journal, an imprint of the Royal Institute of British Architects (RIBA), Pidgeon began to record architects presenting their work. Upon her retirement from RIBA in 1979, she established Pidgeon Audio Visual (PAV) with the esteemed British Broadcasting Corporation (BBC) Radio 3 producer, Leonie Cohn. Drawing on the collective networks of architecture and design contacts around the world cultivated by Pidgeon across her career, PAV commissioned architects to create original lectures that were recorded in a studio and published in conjunction with slides. These slide-tape talks—each packaged with an audiocassette tape and corresponding slides—were available by mail order, poised to bring the work of leading architects to interested publics worldwide.
In the second-floor galleries of the Madlener House, PAV slide-tape programs are presented in their original format on slide projectors, including: Reyner Banham, Roberto Burle Marx, Charles Correa, Balkrishna V. Doshi, Frank Gehry, Myron Goldsmith, Zaha Hadid, Lawrence Halprin, Kisho Kurokawa, Esther McCoy, Cedric Price, James Wines and Alison Sky (SITE), Alison & Peter Smithson, Stanley Tigerman, and Anne Tyng. The synchronized audio recordings are accessed in the galleries on mobile devices through a dedicated website. Also on view are selections of facsimile and archival documents, including correspondence from the Royal Institute of British Architects; the Archives of American Art, Smithsonian Institution; and the Graham Foundation, highlighting Pidgeon's production and distribution strategies in the United Kingdom and beyond. Mail order catalogs and original slide-tape sets from the Graham archive represent the expansion of the series to include a number of American architects after Pidgeon was supported by a grant from the Graham Foundation in 1983. Together, the exhibition delves into the early role of new technologies in the development and distribution of architectural ideas.
Pidgeon Audio Visual: Architects Speak for Themselves is curated by Florencia Alvarez Pacheco with exhibition design by BAAG - Buenos Aires Arquitectura Grupal. The exhibition originated at Disponible, Buenos Aires. At the Graham Foundation, the exhibition is organized by Sarah Herda, director; Ava Barrett, program and communications manager; James Pike, grant project manager; and Alexandra Lee Small, senior advisor.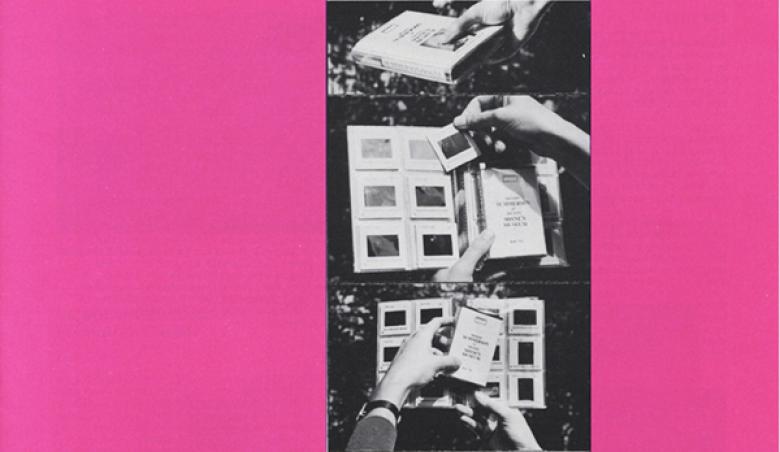 Wann

29. Oktober 2022 bis 4. Februar 2023

Wo

Graham Foundation
Madlener House, 4 West Burton Place
60610 Chicago, IL, USA

Organisator

Graham Foundation

Link
Magazin