Mars Habitat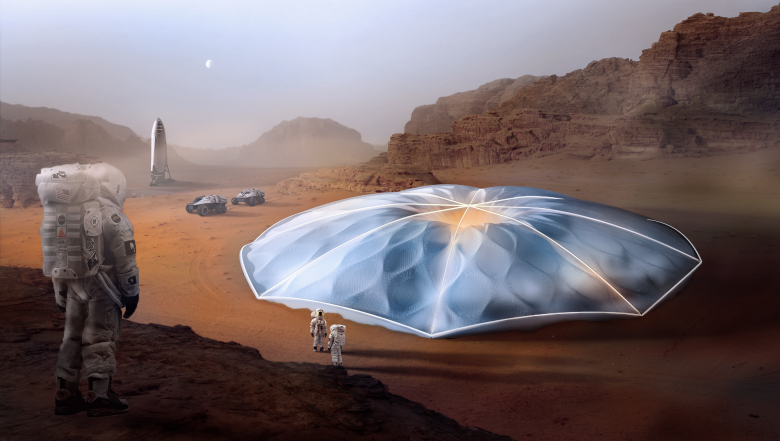 Architekten
Standort
It was the vision to create a self-sustaining Martian habitat for a group of 5 researchers. These researchers will further explore the red planet and understand its resources to validate the idea of life on Mars.
Due to the particularly hazardous climate, numerous factors were taken into consideration; Radiation protection, internal climate control, space for habitation for a year, sustainable energy solution, and water+oxygen harvesting. The location of the site, near the polar caps which hold natural frozen water, was paramount to our concept.
Umbra symbolizes the original intent of an umbrella by protecting the traveler from harmful environments. The compact pneumatic structure is brought to Mars where the folded structure opens and is filled with air generated on-site. Thereon the dome is covered with Martian ice to create additional natural thermal insulation and protect from harmful radiation.
Dazugehörige Projekte
Magazin
Andere Projekte von GRUNER&FRIENDS