Where Alvaro meets Aldo, Portugal's proposal for Venice
2. de juny 2016
NEIGHBOURHOOD: Where Alvaro meets Aldo. Portugal presents its participation in the Bienal de Venecia 2016 with this suggestive title. The Portuguese Pavilion, curated by Nuno Grande and Roberto Cremascoli, is based on the work of architects Aldo Rossi and Alvaro Siza.
The two curators – Portuguese architect, professor and critic Nuno Grande, and Italian architect, Roberto Cremascoli, a former collaborator with Alvaro Siza Vieira and curator of international exhibitions on his work – have chosen to focus on the remarkable work of Alvaro Siza in the field of social housing projects represented by Campo di Marte (Venice), Schlesisches Tor (Berlin), Schilderswijk West (the Hague) and the Bouça District (Porto). The projects demonstrate Siza's experience in the area of social participation and are a reflection on his democratic understanding of the city and of European citizenship.
Alvaro Siza has developed these concepts in conjunction with Italian architectural culture, especially with the conceptual legacy of Aldo Rossi, whose publication L'architettura della città, which celebrates its 50th anniversary this year, is one of the most influential texts in European architectural culture in the second half of the twentieth century.
World-Architects was able to attend the opening of the NEIGHBOURHOOD exhibition, which is divided into three parts and is clearly installed inside Siza's work "Campo di Marte" on the island of Giudecca. It remains unfinished 30 years after the urban and social project was planned by Siza with project by architects such as Aldo Rossi. The exhibition highlights the close relationship between Alvaro and Aldo, two names that metaphorically represent two citizens from any of the neighbourhoods depicted in the pavilion.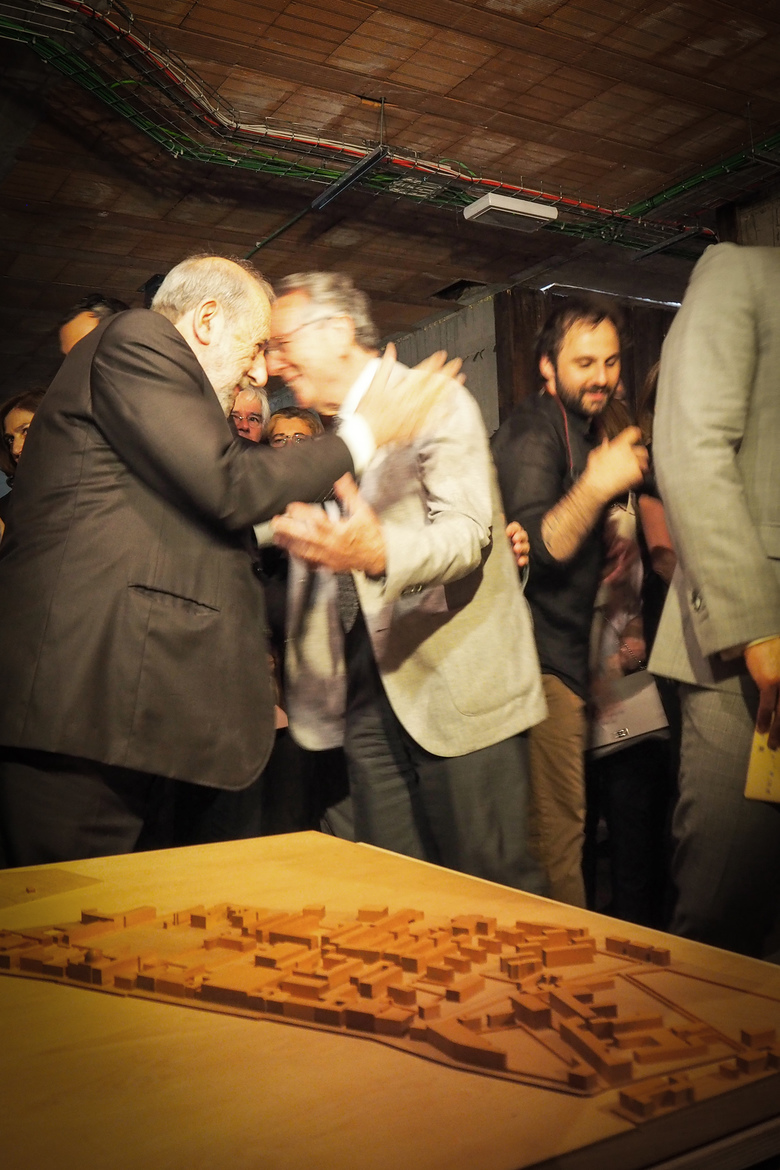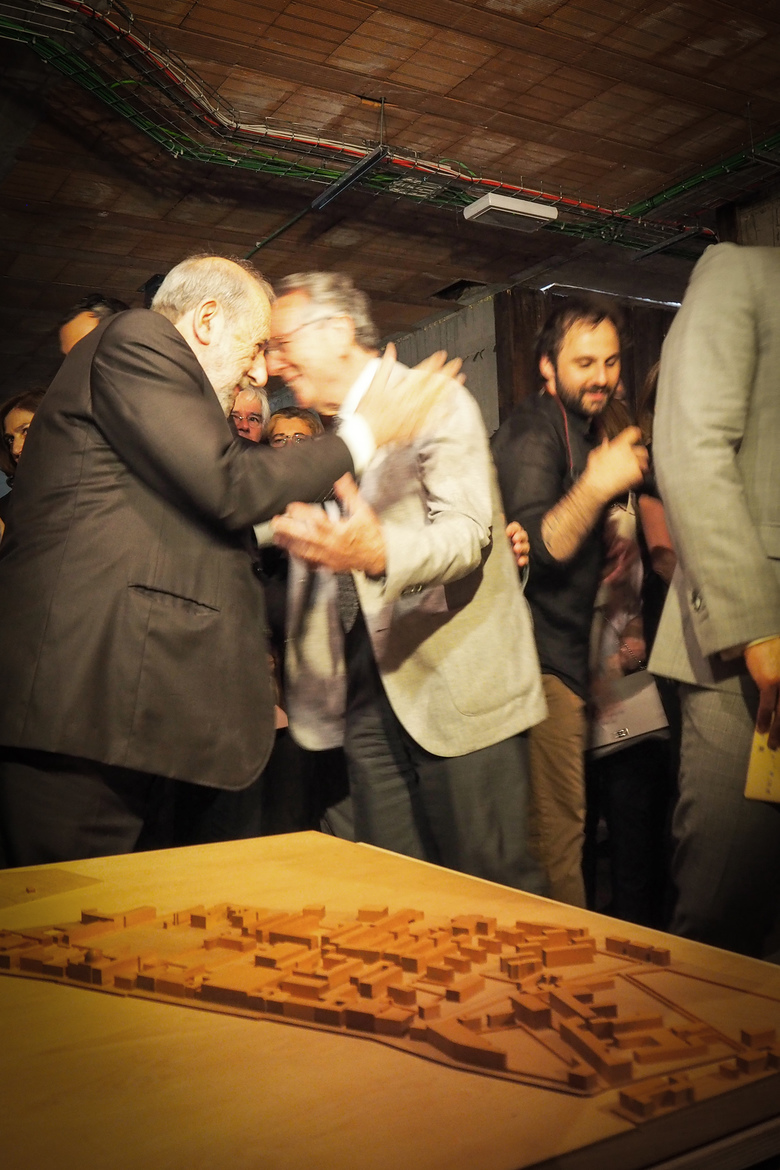 Álvaro Siza with Rafael Moneo at the opening exhibition of the Portugal Pavilion (Photo: Antonio La Gioia/World-Architects)
In 2016, a few months before the opening of the Venice Biennale, Alvaro Siza returned to the four neighbourhoods that make up the focus of this exhibition: in Oporto, Venice, The Hague and Berlin. Siza visited the homes of residents and checked the evolution of the housing, as well as the major social and urban transformations of recent years – also typical in other European cities due to migration, segregation, gentrification and mass tourism.

These visits and neighbours play a leading role in the photographs and films exhibited in the Portuguese Pavilion. After all, Alvaro and Aldo could be any one of us.
Articles relacionats
Projecte destacat
Altres articles d'aquesta categoria