Studio Visit: Skidmore, Owings & Merrill
Preconceptions are one of the first things I discuss with design partner Roger Duffy and managing partner T.J. Gottesdiener in the latter's office, namely the strict structure of the SOM studio structure, in which employees traditionally communicated only with the person just above them, like a ladder from interns at the bottom to partners at the top. Gottesdiener explains that this is one aspect of SOM that has deliberately changed in recent years, through a flattening of their organizational structure toward more responsibility being given to a broader diversity of the staff. This flattening goes hand-in-hand with the collaborative nature of SOM, whose partners disassociate themselves from the belief in architecture as the product of a single voice, which the media (and many architects) are wont to promote. Duffy furthers this sentiment by pointing out the complexity of projects today, not only in terms of scale, technology and other conditions endemic to building types and architectural production, but in the mutli-faceted nature of clients today, as they have become more complex entities as well. Therefore projects often require teams to be assembled both in and out of house, something that SOM has traditionally excelled at thanks to their size and the broad reach of their services (architecture, engineering, planning and interiors, to name a few).
With offices in New York, Chicago, San Francisco, Washington D.C., Los Angeles, Dulles, London, Hong Kong, Shanghai, Mumbai, Abu Dhabi, and Qatar, I wonder about how a firm with over 1,000 employees in all these cities is structured. Gottesdiener points out that SOM does not have a headquarters with a top-down structure. Rather, the offices function like a network based on functional considerations, with "the right talent in the right location for the right project." While this means that each office functions relatively independently from the others, the SOM umbrella enables expertise to be shared when appropriate. This situation is historically the case with SOM, not a recent phenomenon, harking back to the firm's origin. As Nicholas Adams describes in his 2006 book, Owings ran the Chicago office and Skidmore oversaw the work in New York. Later, the offices became defined primarily by their design partners, in particular Gordon Bunshaft in New York and Bruce Graham in Chicago.
The building's most prominent feature, a 105-foot-tall skylight, symbolically serves as a navigation aid and as a reminder of the Academy's core values. Shaped like an aircraft tailfin, this glass-enclosed structure precisely aligns with the North Star. The skylight also provides ample natural light for the Honor Board Room below.
Classrooms and offices ring two adjacent courtyards, maximizing exterior views and minimizing the need for artificial lighting. Earth tubes precool air entering the building, one of many sustainable features that will enable the building to earn LEED® Silver certification.
Designed to comply with the SCA Green Schools Guide in lieu of LEED certification, the project will be NYC School Construction Authority's first "sustainability lab." This exploration into ultimate sustainability will provide substantial benefits to the City's School Design Program and help achieve PlaNYC goals for significant reductions in global warming emissions. SOM's design will offer an energy-use reduction of 50% over a SCA standard public school.
SOM optimized the orientation and massing of the courtyard-shaped building to take advantage of sunlight for both ample daylighting and photovoltaic arrays on the roof and south façade. Other sustainable and low-energy features incorporated in the design include an ultra-tight high-performance building envelope, daylit offset corridors, energy-efficient lighting fixtures, low-energy kitchen equipment, a greenhouse and vegetable garden, a geo-exchange system, energy recovery ventilators and demand-control ventilation, and a solar thermal system for hot water.

"
Skidmore, Owings & Merrill LLP
(SOM) is one of the leading architecture, interior design, engineering, and urban-planning firms in the world, with a 75-year reputation for design excellence and a portfolio that includes some of the most important architectural accomplishments of the 20th and 21st centuries. Since its inception, SOM has been a leader in the research and development of specialized technologies, new processes and innovative ideas, many of which have had a palpable and lasting impact on the design profession and the physical environment. The firm's longstanding leadership in design and building technology has been honored with more than 1,700 awards for quality, innovation, and management. The American Institute of Architects has recognized SOM twice with its highest honor, the Architecture Firm Award—in 1962 and again in 1996."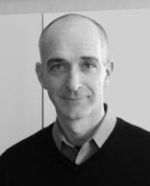 "Roger Duffy's design approach is rooted in a deep understanding of the unique qualities of each client's program, site, and aspirations. He eschews working in any particular style. Before he begins any project, Mr. Duffy studies and analyzes the functionality of the best of that building type. This benchmarking methodology yields to a conceptual process that involves transcending and superseding the current state-of-the-art. His interest in making art integral to his designs has led to numerous fruitful collaborations with a wide range of artists. Two of Mr. Duffy's most important initiatives are the creation of SOM Education Lab, a campus planning and design studio, and the SOM Journal, an annually published book of the firm's best work as selected and critiqued by an independent jury of artists, designers, and critics." (
source
)
"T.J. Gottesdiener, FAIA, joined SOM in 1980. A graduate of the Cooper Union in New York City, Mr. Gottesdiener was named partner in 1994. As a project manager, and later as partner, he has managed a wide range of projects, from speculative developments and owner-occupied facilities to judicial facilities and interiors projects.
"Mr. Gottesdiener is fully committed to enhancing the built environment of New York City, and as managing partner has been responsible for some of SOM's most complex and challenging projects in Manhattan. Closely involved in the revitalization of Lower Manhattan and the redevelopment of the World Trade Center site, he has played a major role in the planning and phasing for the design and construction of 13 million sf of commercial construction in cooperation with agencies responsible for memorial, cultural, and transportation functions, including 7 World Trade Center, which was completed in 2006, and the One World Trade Center, scheduled to be completed in 2013." (
source
)