Thomas explained to me that even though twice as many architects are employed in CPH than NYC, there is not a headquarters office (last month BIG opened a project office in Beijing). Each one works independently, linked by Ingels' almost constant crisscrossing of the Atlantic and opportunities for employees to work in either office (about 10 people from Denmark were working in the NYC office when I visited). There is also a "window" (visible in lower-right corner of the photo above) that lets people in the NYC office see and communicate with people in the CPH office—and vice-versa. The relative independence of the NYC office is evident in the projects underway and highlighted below; they reach out from New York to other parts of North America.
Thomas reminded me that I had just missed BIG's popular Xmas party, which involved a slideshow highlighting the people and places of the previous 12 months. He was amazed to see just how many projects the office had worked on, though their website is designed to give a clear indication of BIG's yearly output. The screenshot above shows the almost constant rise in the number of project starts since 2001 and the days of PLOT. Since 2008, for obvious reasons, the icon-fueled chart hiccups and subsequently has ups and downs (note that 2007 is three columns wide, where the rest are two); at the end of 2012 it illustrates a gradual increase. Four current projects that are part of this continued rise of BIG are highlighted below with renderings and diagrams that tap into Ingels's pre-architectural aspirations to be a cartoonist.
When the design for West 57th Street was released to the public in early 2011, the climate for development in New York City was still quite chilly. The BIG/Durst plan pointed to a more optimistic future, and a number of high-profile projects have been announced in the ensuing two years, though none as striking formally. As mentioned, the project had been approved by the Department of City Planning; less than two weeks after my visit the City Council awarded final approval, meaning all systems go on BIG's first U.S. project.
As these diagrams show, the project is much more than just a tower, although its shifting form (moving from a triangular plan at the base to a rectangular plan at the top) grabs the most attention. BIG describes the podium buildings that fit between the Granville overpass as "a mixed-use urban village." These triangular pieces will contain offices, shops, and leisure facilities to complement the 500 residential units overhead and activate the streetscapes.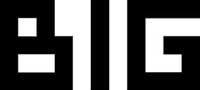 BIG - Bjarke Ingels Goup
"BIG is a Copenhagen and New York based group of architects, designers, builders and thinkers operating within the fields of architecture, urbanism, research and development. The office is currently involved in a large number of projects throughout Europe, North America, Asia and the Middle East. BIG's architecture emerges out of a careful analysis of how contemporary life constantly evolves and changes. Not least due to the influence from multicultural exchange, global economical flows and communication technologies that all together require new ways of architectural and urban organization. We believe that in order to deal with today's challenges, architecture can profitably move into a field that has been largely unexplored. A pragmatic utopian architecture that steers clear of the petrifying pragmatism of boring boxes and the naïve utopian ideas of digital formalism.
"In our projects we test the effects of size and the balance of programmatic mixtures on the triple bottom line of the social, economic and ecological outcome. Like a form of programmatic alchemy we create architecture by mixing conventional ingredients such as living, leisure, working, parking and shopping. By hitting the fertile overlap between pragmatic and utopia, we architects once again find the freedom to change the surface of our planet, to better fit contemporary life forms. In all our actions we try to move the focus from the small details to the BIG picture."
(
Source
for firm description and partners bios.)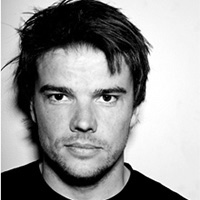 Founding Partner - Bjarke Ingels
"Bjarke Ingels started BIG Bjarke Ingels Group in 2005 after co-founding PLOT Architects in 2001 and working at OMA in Rotterdam. Through a series of award-winning design projects and buildings, Bjarke has developed a reputation for designing buildings that are as programmatically and technically innovative as they are cost and resource conscious. Bjarke has received numerous awards and honors, including the Danish Crown Prince's Culture Prize in 2011, the Golden Lion at the Venice Biennale in 2004, and the ULI Award for Excellence in 2009. In 2011, the Wall Street Journal awarded Bjarke the Architectural Innovator of the Year Award. In 2012, the American Institute of Architects granted the 8 House its Honor Award, calling it 'a complex and exemplary project of a new typology.'

"Alongside his architectural practice, Bjarke taught at Harvard University, Yale University, Columbia University, and Rice University and is an honorary professor at the Royal Academy of Arts, School of Architecture in Copenhagen. He is a frequent public speaker and has spoken in venues such as TED, WIRED, AMCHAM, 10 Downing Street, and the World Economic Forum."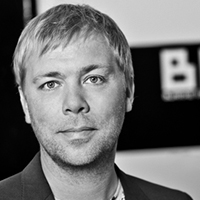 Partner - Thomas Christoffersen
"Thomas Christoffersen began his collaboration with Bjarke Ingels in 2001 when PLOT was first formed. Thomas has worked on every notable project from the VM Houses to one of our most global developments, Astana National Library. He is currently overseeing the detail design and construction of the 75.000m2 mixed-used West 57 building in Manhattan. Other accomplishments include the design for Iceland's National Bank and Stavanger Concert house in Norway. In addition to his long standing participation in all things BIG, Thomas took a sabbatical year to work in New York City with WORK Architects and has also worked with Stan Allen, David Ling in NYC and Henning Larsen Architects.
"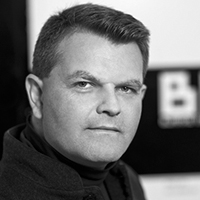 Partner & Director of Business Development - Kai-Uwe Bergmann
"
Kai-Uwe Bergmann is a Partner at BIG who brings his expertise to proposals around the globe, including work in Europe, Asia, the Middle East and the United States. Kai-Uwe heads up BIG's business development which currently has the office working in over 10 different countries. In addition to these duties, Kai-Uwe is also Head of Communications.
"Registered as an architect in the USA, UK and Denmark, Kai-Uwe is also a LEED AP certified architect who was Project Manager upon Central Asia's first Carbon Neutral Master Plan - Zira Island in Baku, Azerbaijan. In addition to his experience with BIG, KaiUwe Bergmann was previously a Project Architect at the Austrian office of Baumschlager & Eberle where he was involved on their work for the UN AIDS Research Administration Building in Geneva and a residence in Diepoldsau, Switzerland.
"