Deconstructivist Architecture, 25 Years Later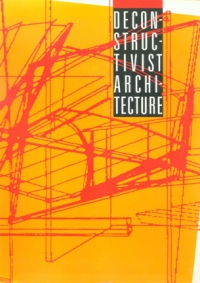 MoMA Exhibition #1489, June 23-August 30, 1988: "Deconstructivist Architecture focuses on seven international architects whose recent work marks the emergence of a new sensibility in architecture. The architects recognize the imperfectibility of the modern world and seek to address, in Johnson's words, the "pleasures of unease." Obsessed with diagonals, arcs, and warped planes, they intentionally violate the cubes and right angles of modernism. Their projects continue the experimentation with structure initiated by the Russian Constructivists, but the goal of perfection of the 1920s is subverted. The traditional virtues of harmony, unity, and clarity are displaced by disharmony, fracturing, and mystery.

"The exhibition includes drawings, models, and site plans for recent projects by Coop Himmelb(l)au, Peter Eisenman, Frank Gehry, Zaha M. Hadid, Rem Koolhaas, Daniel Libeskind, and Bernard Tschumi. Their works are preceded by an introductory section of Constructivist paintings and sculptures drawn from the Museum's collection."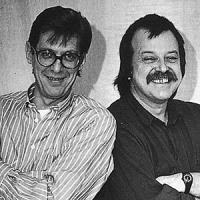 Coop Himmelb(l)au "was founded by Wolf D. Prix (b. 1942), Helmut Swiczinsky (b. 1944), and Michael Holzer in Vienna, Austria, in 1968, and is active in architecture, urban planning, design, and art. In 1988, a second studio was opened in Los Angeles, USA. Further project offices are located in Frankfurt, Germany and Paris, France. COOP HIMMELB(L)AU employs currently 150 team members from nineteen nations." (Source)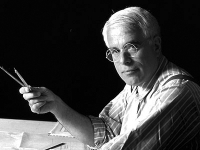 Peter Eisenman
(b. 1932) "is an internationally recognized architect and educator whose award-winning large-scale housing and urban design projects, innovative facilities for educational institutions, and series of inventive private houses attest to a career of excellence in design. Prior to establishing a full-time architectural practice in 1980, Mr. Eisenman worked as an independent architect, educator, and theorist. In 1967, he founded the Institute for Architecture and Urban Studies (IAUS), an international think tank for architecture in New York, and served as its director until 1982." (
Source
)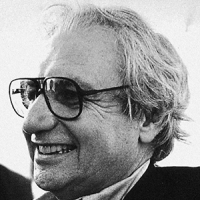 Frank Gehry
(b. 1929) "established his practice in Los Angeles, California in 1962. The Gehry partnership, Gehry Partners, LLP, was formed in 2001 and currently supports a staff of over 120 people. Gehry Partners, LLP is a full service firm with broad international experience in academic, commercial, museum, performance, and residential projects." (
Source
) Gehry received the Pritzker Architecture Prize in 1989.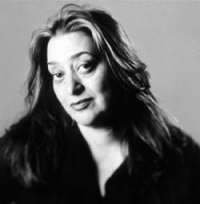 Zaha Hadid
(b. 1950) "was awarded the Pritzker Architecture Prize in 2004 and is internationally known for both her theoretical and academic work. Each of her dynamic and innovative projects builds on over thirty years of revolutionary exploration and research in the interrelated fields of urbanism, architecture and design. Hadid's interest lies in the rigorous interface between architecture, landscape and geology as her practice integrates natural topography and human-made systems, leading to experimentation with cutting-edge technologies. Such a process often results in unexpected and dynamic architectural forms." (
Source
)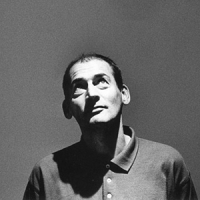 Rem Koolhaas
(b. 1944) "founded OMA (Office for Metropolitan Architecture) in 1975 together with Elia and Zoe Zenghelis and Madelon Vriesendorp. He graduated from the Architectural Association in London and in 1978 published
Delirious New York: A Retroactive Manifesto for Manhattan
. In 1995, his book
S,M,L,XL
summarized the work of OMA in "a novel about architecture." He heads the work of both OMA and AMO, the research branch of OMA, operating in areas beyond the realm of architecture such as media, politics, renewable energy and fashion. Koolhaas has won several international awards including the Pritzker Architecture Prize in 2000 and the Golden Lion for Lifetime Achievement at the 2010 Venice Biennale. Koolhaas is a professor at Harvard University where he conducts the Project on the City." (
Source
)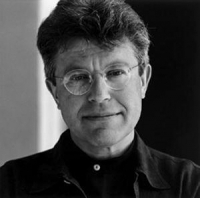 Daniel Libeskind
(b. 1946) "was a virtuoso musician at a young age before giving up music to become an architect. He has received numerous awards and designed world-renowned projects including: the Jewish Museum in Berlin, the Denver Art Museum, the Royal Ontario Museum in Toronto, the Military History Museum in Dresden, and the masterplan for Ground Zero among others. Daniel Libeskind's commitment to expanding the scope of architecture reflects his profound interest and involvement in philosophy, art, literature and music. Fundamental to Libeskind's philosophy is the notion that buildings are crafted with the perceptible human energy, and that they address the greater cultural context in which they are built." (
Source
)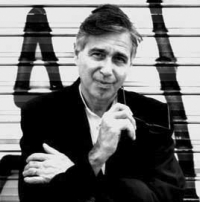 Bernard Tschumi
(b. 1944), "first known as a theorist, he drew attention to his innovative architectural practice in 1983 when he won the prestigious competition for the Parc de La Villette, a 125-acre cultural park based on activities as much as nature. The intertwining concepts of "event" and "movement" in architecture are supported by Tschumi's belief that architecture is the most important innovation of our time. Tschumi often references other disciplines in his work, such as literature and film, proving that architecture must participate in culture's polemics and question its foundations." (
Source
)