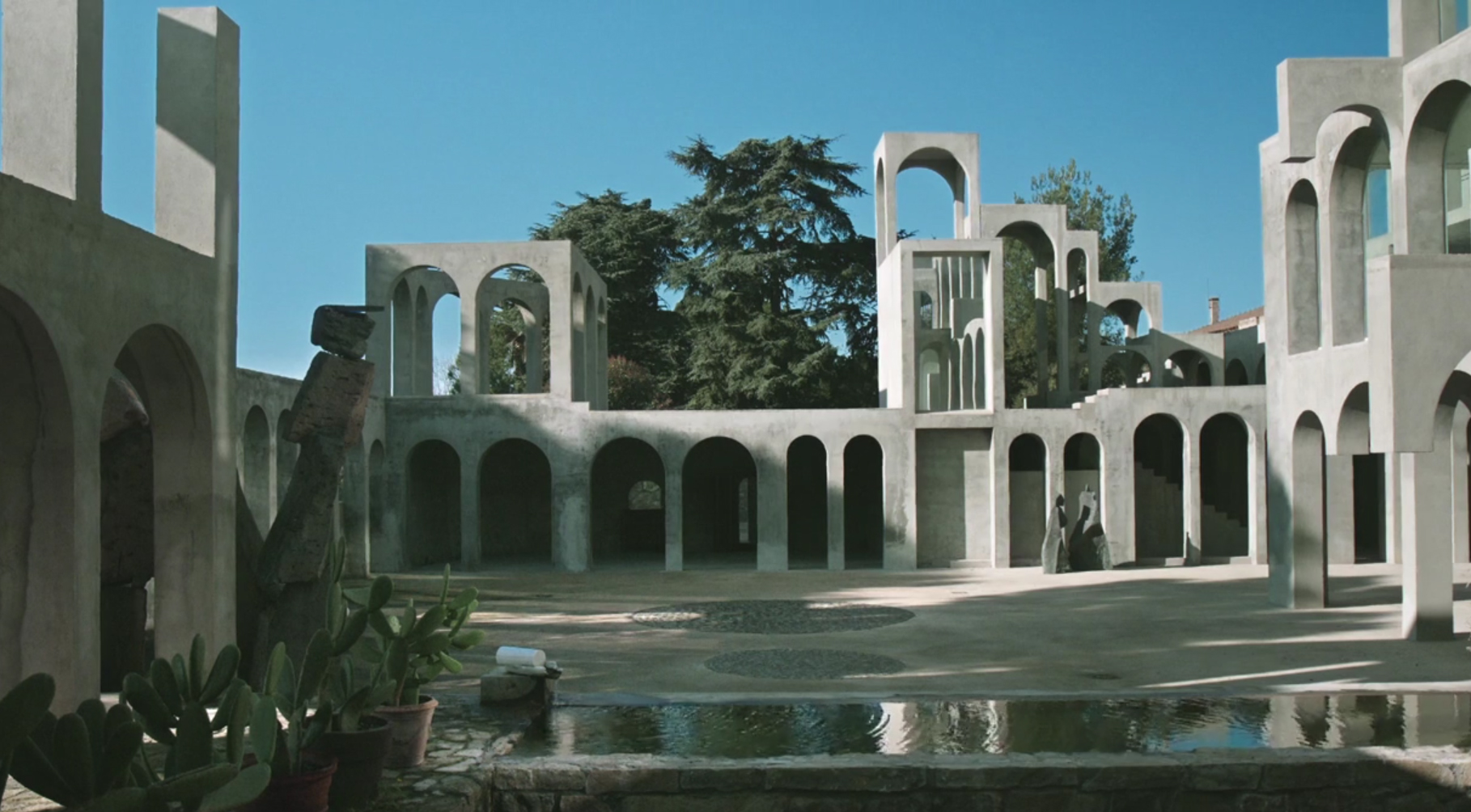 Este video de la serie In Residence de Nowness, del director Albert Moya, nos muestra la casa de Xavier Corberó. El reconocido y galardonado artista y escultor catalán ha expuesto en Nueva York y Japón y tiene obras en el MOMA de Nueva York, el Stedelijk Museum de Ámsterdam y el Victoria and Albert Museum de Londres. Su casa representa una de sus obras artísticas más ambiciosas.
Corberó que reside alternativamente en París, Barcelona y Nueva York, adquirió en 1968 unos terrenos en Esplugues de Llobregat en los que se situaba una antigua granja de patatas y poco a poco ha ido construyendo un complejo que representa su casa de ensueño, un laberinto hipnótico de inspiración románico-mediterránea, destinada a inspirar tanto su arte como el de otros artistas y amigos que se pueden hospedar en la mansión.

El artista concibió la construcción de su casa como un trabajo a largo plazo. Ahora cuenta con una vivienda de casi 4.500 metros cuadrados, repartidos en nueve edificios con 25 habitaciones y baños interconectados por una decena de patios y que cuenta con más de 300 arcos.

El artista de 81 años, en una entrevista reciente con el The Wall Street Journal que visitó la mansión, confesó: "No puedo parar".

---
Xavier-Corbero
Catalan
the-wall-street-journal