Profiles of Selected Architects
Guided Tours Schedule 15. - 20.4.2012 | The Guided Tours will be held in english
Ulrike Brandi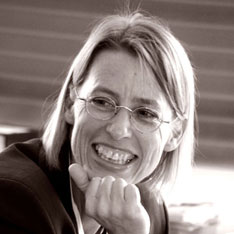 Guided Tours by Ulrike Brandi
Ulrike Brandi Licht, Hamburg
April 18, Wednesday, 10-12-am
Tour is fully booked
April 18, Wednesday, 1-3-pm
Tour is fully booked

The Naturalness of Light It is the significant task of the lighting designer to create a building atmosphere in which artificial light, daylight, material and surroundings are in natural harmony. On April 18, Ulrike Brandi will illustrate how this can be implemented based on her own projects in the guided tours organized by World-Architects.com. Her tour of the fair will then lead you to manufacturers whose products impress through aesthetics, clarity, tranquility and wit. The respective product presentations will be consciously short so that there will be enough room for subject-specific debate.

Ulrike Brandi, UBL director, born in 1957, founder (1986) and director of Ulrike Brandi Licht GmbH. Studies in Industrial Design at Hochschule für bildende Künste Hamburg, instructed by Prof. Rams/Raacke/Friemert. Diploma in Design (Dipl. Des.) Hochschule für bildende Künste in Hamburg. Her current projects include Lighting Masterplan Rotterdam; Elbphilharmonie Hamburg; The British Museum, London (Masterplan Light); Neues Mercedes-Benz-Museum in Stuttgart. International conferences and workshops, numerous national and international publications.