How small? How vast? How architecture grows.
Japanese architect Junya Ishigami's buildings and installations are so light and delicate that they look to be on the verge of disappearing. This was especially true of his Golden Lion-winning project at the Venice Biennale in 2010 (Architecture as Air: Château La Coste delineated space via threads), but also in buildings like the Kanagawa Institute of Technology, where space is defined by the distribution of 305 slender white columns in the transparent space. It's no surprise that Ishigami worked at SANAA before starting his own office.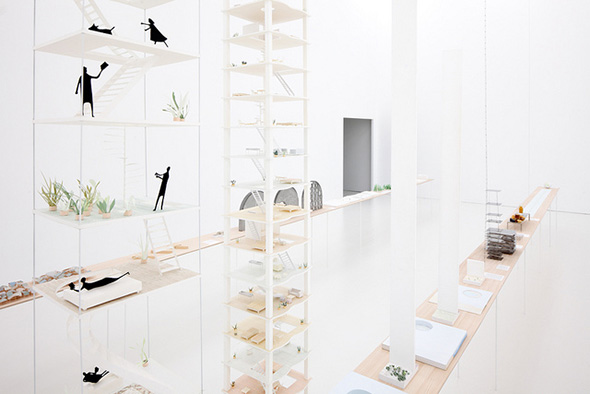 Exhibition view. Photo: © Stijn Bollaert
The same can be said for the models that Ishigami makes for his projects, 58 of which are on display at deSingel in Antwerp until June 16. The short video above is an interview with Ishigami with some shots of the How small? How vast? How architecture grows exhibition. His words coincide lovely with the delicate models on display: "Seeing a dream is not important ... the important part is how to realize the dream, how to realize the future."