eMagazine #42/14
14. October 2014
Found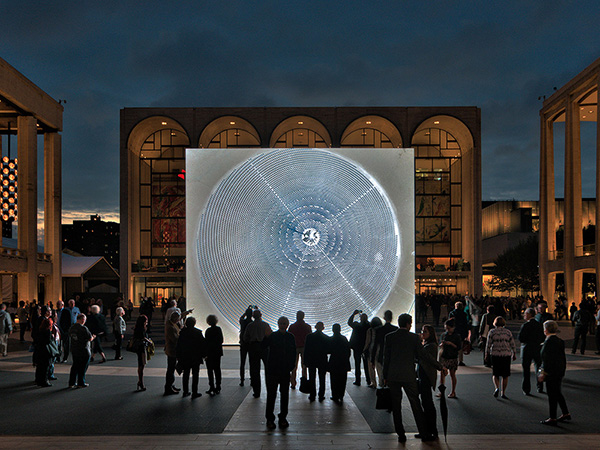 Photo: Iñaki Vinaixa
John Gerrard: Solar Reserve - Lincoln Center and the Public Art Fund have teamed up to present Irish artist John Gerrard's Solar Reserve (Tonopah, Nevada) on Lincoln Center's Josie Robertson Plaza from October 3 to December 1. The installation displays a computer simulation of a solar power plant on a large (24 by 28 feet) frameless LED wall in front of the plaza's fountain. Per the Public Art Fund, the actual power plant the piece is based on features "a solar thermal power tower, surrounded by 10,000 mirrors that reflect sunlight upon it to heat molten salts, essentially forming a thermal battery which is used to generate electricity."
More
---
Headlines
Liyuan Library Wins Moriyama RAIC International Prize
A library on the outskirts of Beijing, China, designed by architect Li Xiaodong, is the recipient of the inaugural $100,000 Moriyama RAIC International Prize.
More
Holcim Awards 2014 – Latin America
At a recent ceremony in Medellín, the Holcim Foundation announced the winning projects of the Holcim Awards 2014 for Latin America, which "illustrate how sustainable construction continues to evolve."
More
HENN Wins BMW FIZ Future Competition
The multistage international competition for the extension of the BMW Research and Innovation Centre (FIZ) in Munich has been decided. By a unanimous vote, first prize went to the design by HENN.
More
---
---
Agenda
14 October, Cooper Union, New York
Drawing from the Archive: Analysis as Design
More
15 October, Center for Architecture, New York
Guggenheim Helsinki Competition: Designing a Museum of the Future
More
From 15 October, Italian Cultural Association MoCA, Venice
9th International Arte Laguna Prize
More

More Lectures, Exhibitions, Events
---
Insight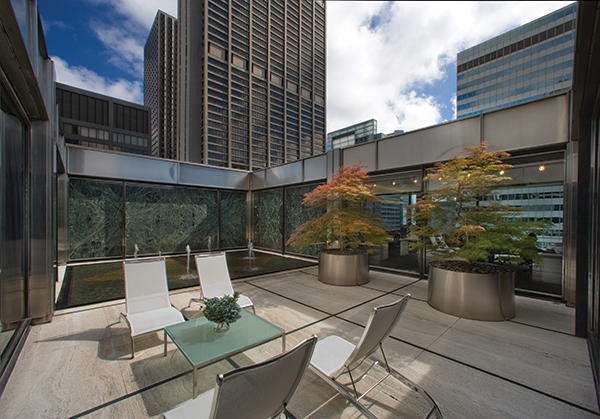 Photo: Adrian Smith + Gordon Gill Architecture
Studio Visit: Adrian Smith + Gordon Gill - AS+GG is on a roll, with many high-performance skyscrapers in the works, one of them soon to be the world's tallest. While in Chicago World-Architects got a tour of the office and chatted with a couple senior team members about some current projects.
More
---
Jobs
Design Directors/ Senior Designers required
RSP Design Consultants Pvt. Ltd., Mumbai, Delhi and Singapore
More
Faculty Position in Theory of Architecture
Ecole Polytechnique Fédérale de Lausanne (EPFL), Lausanne
More
PR Officer – Hong Kong
Office for Metropolitan Architecture, Hong Kong
More
Challenging Architects/Interior designers Position in China
Archibucks, Shanghai, Beijing, Shenzhen
More

More Jobs
---
| | |
| --- | --- |
| Photo: Richard Leo Johnson Photography | St. Helena Branch Library at Penn Center - Not many architects can boast of having a cultural anthropologist on its team when designing a building, but when it came time for Liollio Architecture to tackle the design of a library for the residents of St. Helena Island in South Carolina, they brought one on board to help understand the Gullah Geechee culture. |
---
---
For any kind of feedback, please contact Editor-in-Chief John Hill. If you wish to cancel our eMagazine, please click the following link: cancel.