eMagazine #40/14
30. September 2014
Found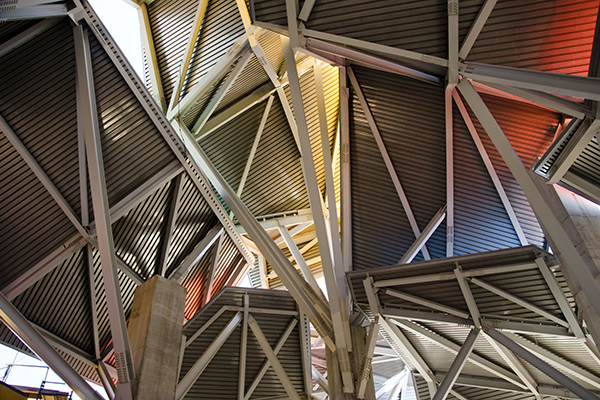 Photo: Courtesy of Biomuseo
Biomuseo - Fifteen years in the making, the "museum of biodiversity" in Panama opens to the public on October 2. Frank Gehry's multicolored museum contains exhibits designed by Bruce Mau and sits in a Biodiversity Park designed in collaboration with Gehry. After a soft opening in July, the Smithsonian-affiliated museum is finally ready to open with exhibits in place, including "Panamarama," an immersive rainforest experience on multiple screens, and others emphasizing the country's biodiversity that arises from its unique position straddling two oceans.
More
---
Headlines
Rosa Barba International Landscape Prize
The winning prize at the 8th International Biennial of Landscape Architecture is Auckland Waterfront - North Wharf Promenade and Silo Park designed by Taylor Cullity Lethlean and Wraight + Associates.
More
Royal Gold Medal 2015
Irish architects Sheila O'Donnell and John Tuomey have been named the 2015 recipients of the Royal Gold Medal, what RIBA calls "the world's most prestigious architecture award."
More
2014 Zumtobel Group Award Winners
Lighting group Zumtobel AG has selected three projects in as many categories for its biennial architectural awards "promoting sustainability and humanity in the built environment."
More
Calgary's New Central Library Design Unveiled
The Calgary Municipal Land Corporation has unveiled Snøhetta and Dialog's competition-winning design for Calgary's New Central Library.
More
---
---
Agenda
Starting 1 October, New York
Archtober, Festival of Architecture
More
1 October, Kenchiku Kaikan Hall, Tokyo
Architecture Night School 2014: Tokyo in the context of, Lecture
More
2 October, Logan Center for the Arts, Chicago
The Ecological Imagination: Life and the Design of Urban Public Space, James Corner Lecture
More
3 October, Zentrum für Kunst und Urbanistik, Berlin
BERLIN UNLIMITED urban arts festival
More

More Lectures, Exhibitions, Events
---
Insight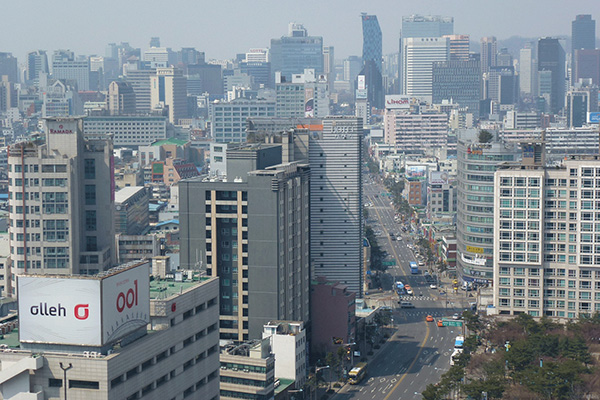 Photo: Ulf Meyer
Sleeping Giant - Seoul is one of the most exciting cities in the world. The Architecture Forum Aedes has dedicated a major exhibition to the capital of South Korea in Towards a Meta-City: Recent Urban Projects in Seoul. Ulf Meyer visits the exhibition and describes how it sets out three objectives of urban development in Seoul: to revive history, restore nature, and revitalize daily life for the inhabitants.
More
---
Jobs
Senior Architect
10 DESIGN, Edinburgh
More
Junior Visualization Specialist
Office for Metropolitan Architecture, Hong Kong
More
Façade Designer
Werner Sobek, New York
More
Beginners and Intermediate Architects
WoWA, Shanghai
More

More Jobs
---
| | |
| --- | --- |
| Photo: LIKYFOTO | A room with a View - The workshop of O-office Architects in Guangzhou was built on top of an old silo that was part of a brewery. Its views go south across the river towards downtown and north towards a generic new high-rise housing estate. The architects reused the industrial space with basic but radical interventions to transform it into a home for their business. |
---
---
For any kind of feedback, please contact Editor-in-Chief John Hill. If you wish to cancel our eMagazine, please click the following link: cancel.