eMagazine #44/14
28. October 2014
Found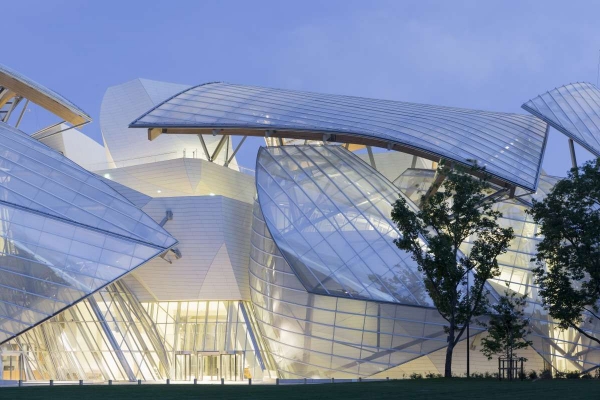 Photo: courtesy of Fondation Louis Vuitton
Gehry's FLV Opens - The Fondation Louis Vuitton (FLV) in Paris, designed by Frank O. Gehry, opened to the public on Monday, 27 October 2014. Building up to the much-anticipated opening, FLV counted down with 50 days of "stories" and "emotions." We highlight some of our favorite images of what is being seen as one of Gehry's crowning achievements.
More
---
Headlines
MCHAP Awards Announced
The winners of the inaugural Mies Crown Hall Americas Prize were announced at a benefit dinner at the S.R. Crown Hall of the Illinois Institute of Technology on 22 October 2014.
More
Sydney Modern Project Shortlist
The Art Gallery of New South Wales has invited twelve Australian and international architectural firms to submit concept designs for the Sydney Modern Project, a major expansion of the museum.
More
Gehry's Revised Eisenhower Memorial Design Approved
The Commission of Fine Arts has approved Frank Gehry's latest redesign for the Dwight D. Eisenhower Memorial in Washington, DC.
More
Jaanila Country
The masterplan by KCAP Architects&Planners has been awarded with the Habitat award for the best residential public space design in the Leningrad region.
More
---
---
Agenda
28 October, Cooper Union, New York
O'Donnell + Tuomey, Lecture
More
28 October, Staatliche Akademie der Bildenden Künste Stuttgart, Stuttgart
Jour Fixe: Daniel Dendra, Opensource and Architecture, Lecture
More
29 October, New York Transit Museum, New York
The MTA's Next Big Thing: Fulton Center, Lecture
More
October 31, Japan Institute of Design Promotion, Tokyo
Good Design Exhibition 2014, Exhibition
More
---
Insight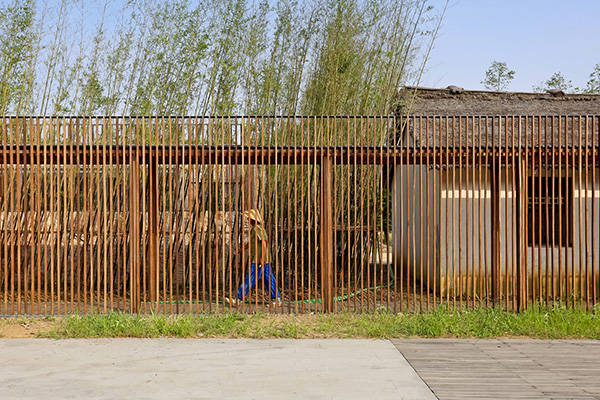 (Photo: Shengliang Su
China's "Un-Weird" Architecture - In response to Chinese leader Xi Jinping's call for an end to "weird architecture" in China, we combed through the profiles on the Chinese-Architects platform of World-Architects to highlight eight firms working in a different vein, from Wang Shu's Amateur Architecture Studio to Gong Dong's Vector Architects.
More
---
Jobs
Senior Architect
10 DESIGN, Edinburgh
More
Architect with Experience in Danish Market
Office for Metropolitan Architecture, Rotterdam and Copenhagen
More
Challenging Architects/Interior designers Position in China
Archibucks, Shanghai, Beijing, Shenzhen
More
Architect
PAR, Los Angeles
More

More Jobs
---
Photo: Michael Moran/OTTO

Partner "50x50" Building of the Week: Nemetschek Vectorworks Legacy ER | Allen

- Healthcare architecture brings to mind large buildings and complexes with fairly generic exteriors and interiors to match. This is not the case with Legacy's small emergency rooms in suburban Dallas, Texas, designed by 5G Studio Collaborative. In the second and most recent ER, in Allen, a buoyant exterior of pleated zinc panels is balanced by light-filled interiors.
---
---
For any kind of feedback, please contact Editor-in-Chief John Hill. If you wish to cancel our eMagazine, please click the following link: cancel.