eMagazine #38/14
16. September 2014
Found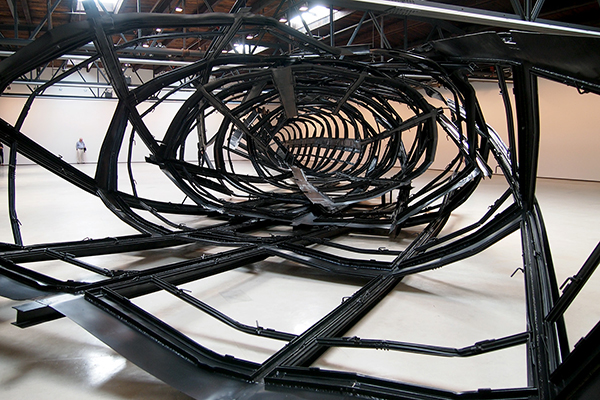 Photo: John Hill / World-Architects
Monika Sosnowska. Tower - Like a beached whale of black steel, Polish artist Monika Sosnowska's Tower sculpture – all 110 feet (33.5 meters) of it – sprawls across the large gallery space of Hauser & Wirth's West 18th Street New York City location. It's no coincidence that the sculpture's size, materiality and name give it an architectural character, as Sosnowska based the piece on Mies van der Rohe's famous 29-story towers at 860 and 880 Lake Shore Drive in Chicago.
More
---
Headlines
Gehry Revises Eisenhower Memorial Design
Gehry and the Eisenhower Memorial Commission have unveiled the latest design for the Dwight D. Eisenhower Memorial in Washington, DC, following the National Capital Planning Commission's rejection of the design in April of this year.
More
Holcim Awards 2014 – Europe
At a recent ceremony in Moscow, the Holcim Foundation announced the winning projects of the Holcim Awards 2014 for Europe, which "illustrate how sustainable construction continues to evolve."
More
Vectorworks Design Scholarship Winners
Nemetschek Vectorworks has announced the winners – fifteen students from eight countries – in is first annual design scholarship for students in architecture, landscape, and entertainment degrees.
More
Trimble Acquires Gehry Technologies
California's Trimble, which bought SketchUp from Google in 2012, has announced its acquisition of Frank Gehry's software and consulting services business, Gehry Technologies.
More
---
---
Agenda
Starts 19 September, Graham Foundation, Chicago
Experiments in Environment: The Halprin Workshops, 1966-1971, Exhibition
More
Starts 19 September, Palazzo Michiel, Venice
On old Foundations. Building in a historic context – von Gerkan, Marg and Partners Architects, Exhibition
More
Starts 20 September, Massachusetts College of Art, Boston
Excellent Swiss Design, Exhibition
More

More Lectures, Exhibitions, Events
---
Insight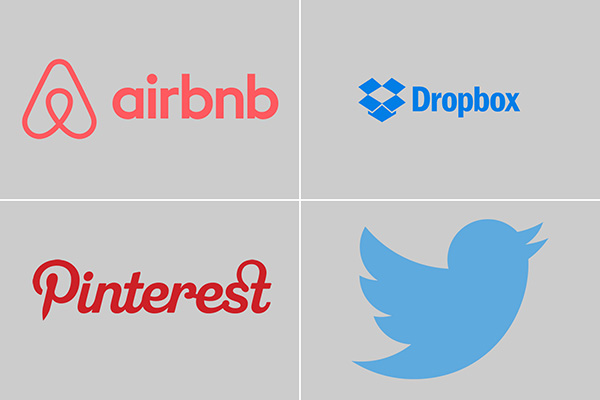 Image: World-Architects
Surveying Today's Tech Landscape - In recent years a number of popular tech companies – Airbnb, Dropbox, Pinterest, and Twitter, in particular – have opened new headquarters in San Francisco's South of Market area. We take a look inside them for a side-by-side comparison of the companies and their workplace designs.
More
---
Jobs
Business development coordinator
X-Architects, Dubai
More
Intermediate level architect
Studio GAIA, New York
More
Graduate architect or draftsperson
Aleksandar Design Group Pty Ltd, Paddington
More
Business Development Officer
Office for Metropolitan Architecture, Hong Kong
More

More Jobs
---
| | |
| --- | --- |
| Photo: Lara Swimmer | Tower House - Single-family homes in the United States tend to be one- or two-story buildings that sprawl across the land. Another tactic is taken in the aptly named Tower House designed for a steep and narrow Portland lot by architect Benjamin Waechter. Building up four floors allows for economical construction on a tough site, but also carefully framed views of the Oregon landscape. |
---
---
For any kind of feedback, please contact Editor-in-Chief John Hill. If you wish to cancel our eMagazine, please click the following link: cancel.