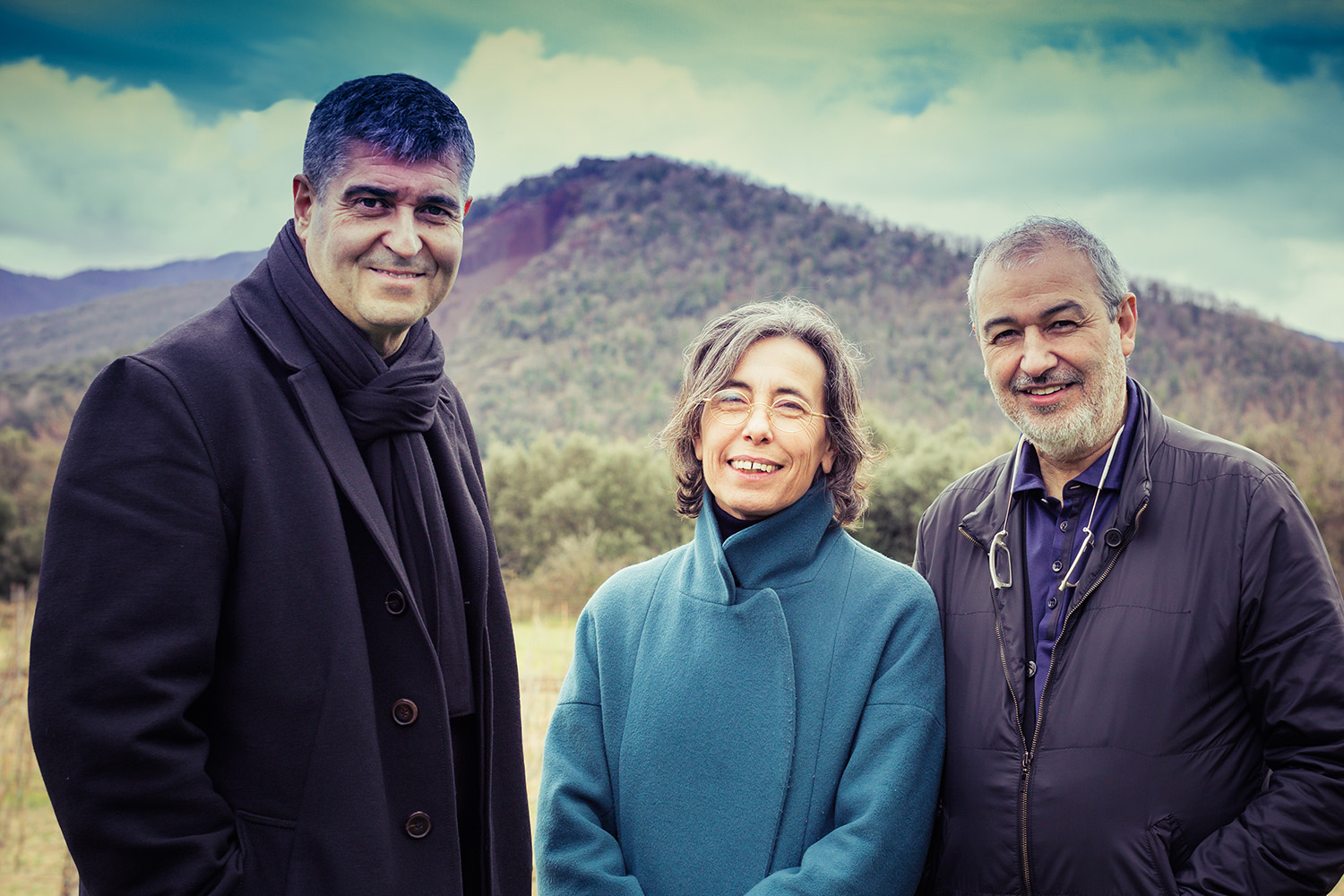 Tom Pritzker, Chairman of the Hyatt Foundation, the sponsors of what is considered architecture's highest honor, has announced that Rafael Aranda, Carme Pigem and Ramon Vilalta of RCR Arquitectes have been selected as the 2017 Pritzker Architecture Prize Laureates.
This is the first time that three individuals have received the Pritzker Prize. The Catalan architects formed RCR Arquitectes in 1988 in Olot "with the intention of producing quality architecture departing from their own sensibility, born of the environment where they developed their work," per the firm's profile.

In today's announcement, Tom Pritzker said, "The jury has selected three architects who have been working collaboratively for nearly three decades. Mr. Aranda, Ms. Pigem and Mr. Vilalta have had an impact on the discipline far beyond their immediate area. Their works range from public and private spaces to cultural venues and educational institutions, and their ability to intensely relate the environment specific to each site is a testament to their process and deep integrity."

Glenn Murcutt, jury chair, said, "They've demonstrated that unity of a material can lend such incredible strength and simplicity to a building. The collaboration of these three architects produces uncompromising architecture of a poetic level, representing timeless work that reflects great respect for the past, while projecting clarity that is of the present and the future."

World-Architects will have more on RCR, their output, and the Pritzker in the coming days, but for now here is the official announcement video from the Priztker Architecture Prize:
Aranda, Pigem, and Vilalta will receive the Pritzker Prize at a ceremony at the State Guest House, Akasaka Palace in Tokyo, Japan, on 20 May 2017.
---
Pritzker
Pritzker Architecture Prize
rcr-arquitectes
Carme-Pigem
Rafael-Aranda
Ramon-Vilalta