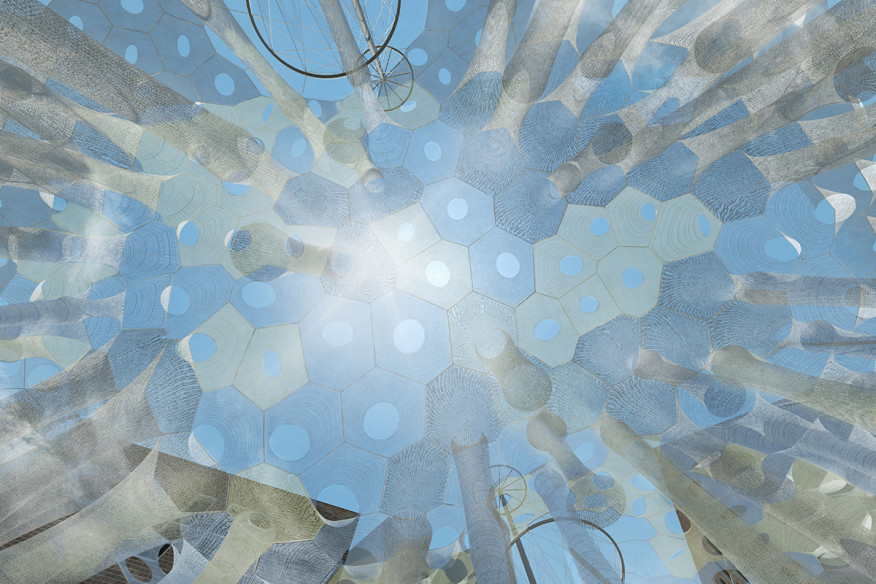 Ithaca, New York's Jenny Sabin Studio's Lumen has been selected as the winner of the 18th annual Young Architect's Program. The installation will take over MoMA PS1's courtyard in Long Island City, Queens, this summer.
As in previous years, the competition entrants were asked to provide a site-specific installation that provides shade, seating, and water. Sabin – who beat out finalists Bureau Spectacular, Ania Jaworska, Office of III, and SCHAUM/SHIEH – will cover the courtyard with a lightweight canopy made from recycled, photo-luminescent, and solar active textiles that absorb, collect, and emit light. The canopy will be supported by the courtyard's concrete walls and three 20-foot-high steel structures. Tapered pieces suspended from the canopy will release mist based on the proximity of visitors.

MoMA curator Sean Anderson praised Lumen's "innovative construction and design processes borne from a critical merging of technology and nature." These words harken to recent YAP installations, including Andrés Jaque's irrigation machine installed in 2015, David Benjamin's eco-brick pavilion from 2014, and HWKN's bright-blue piece from 2012 that was coated with a film cleaing airborne pollutants.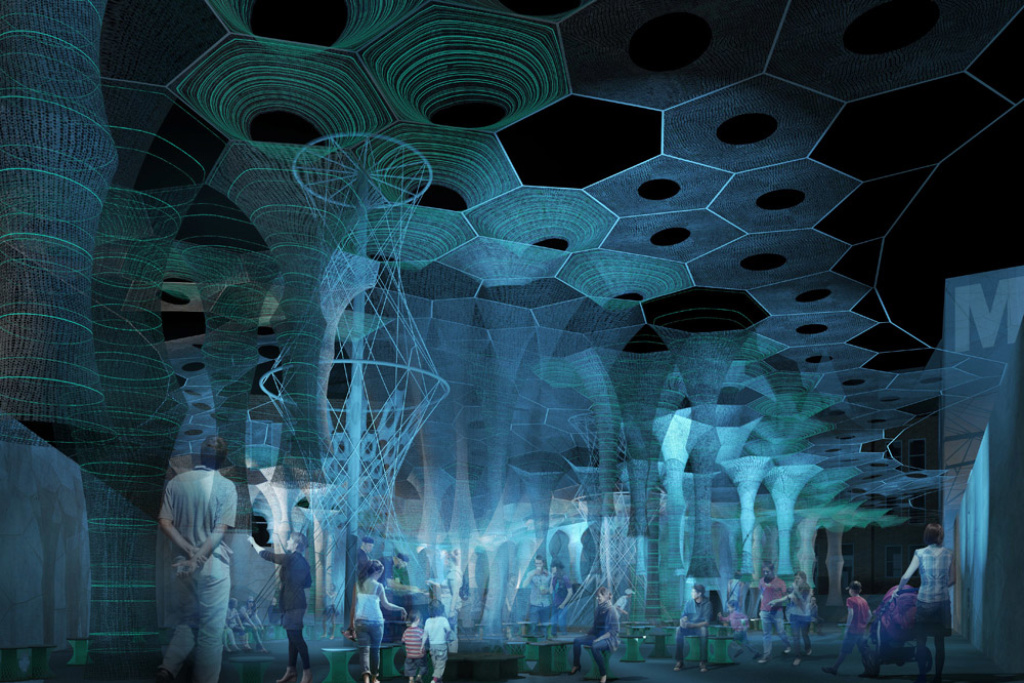 ---
MoMa
MoMA P.S.1
Jenny-Sabin