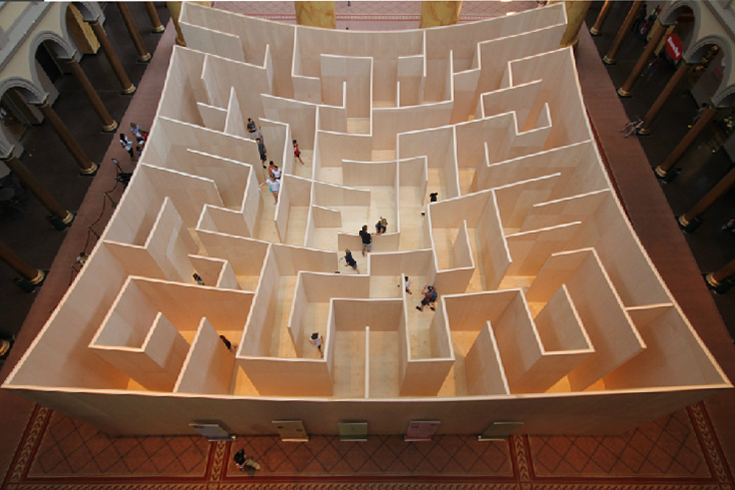 Bjarke Ingels Group's aptly named labyrinth opened on July 4th inside the West Court of Washington, DC's National Building Museum (NBM). The 18-foot-tall, 60-foot-square BIG Maze is on display until September 1st.
From above The BIG Maze looks like a traditional maze, but the maple-plywood walls are shorter toward the center of the maze, thereby making the voyage easier the farther one progresses. As Bjarke Ingels describes it: "The concept is simple: as you travel deeper into a maze, your path typically becomes more convoluted. What if we invert this scenario and create a maze that brings clarity and visual understanding upon reaching the heart of the labyrinth?" At the very center the maze reveals itself, since the walls are lower than the visitor.

Although The BIG Maze will be disassembled at the end of the summer, architecture buffs can look forward to more BIG-Bjarke Ingels Group at the NBM in the amBIGuity exhibition planned for January 2015. Per the NBM: "amBIGuity will provide a provocative glimpse behind the scenes of the firm's New York and Copenhagen offices. The exhibition will present BIG's thought process—from the first sketch to the completed building—revealing their unorthodox approach, methods, and processes."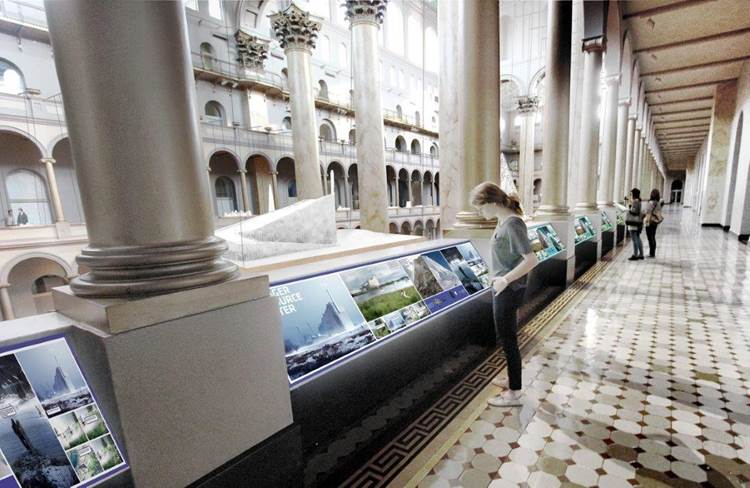 ---
BIG
national building museum