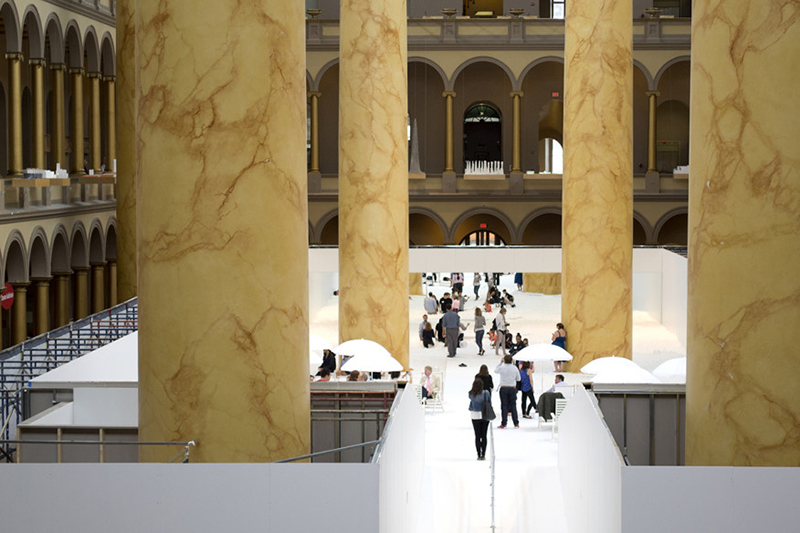 With beaches a few hours away from Washington, DC, the National Building Museum is bringing one to the city in the form of an "ocean" of nearly one million translucent balls courtesy of Snarkitecture.
The BEACH, opening on Independence Day, is part of the museum's "Summer Block Party." The installation invites visitors to, in the words of NBM, "'swim' in the ocean, ... spend an afternoon at the 'shore's' edge reading a good book, play beach-related activities such as paddleball, grab a refreshing drink at the snack bar, or dangle their feet in the ocean off the pier."

To see more photos of the Snarkitecture-designed BEACH, head to Architect Magazine and Washingtonian.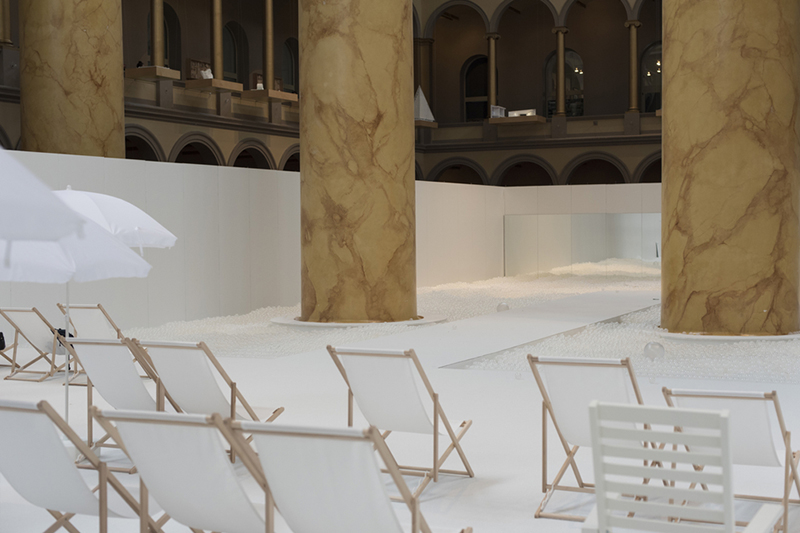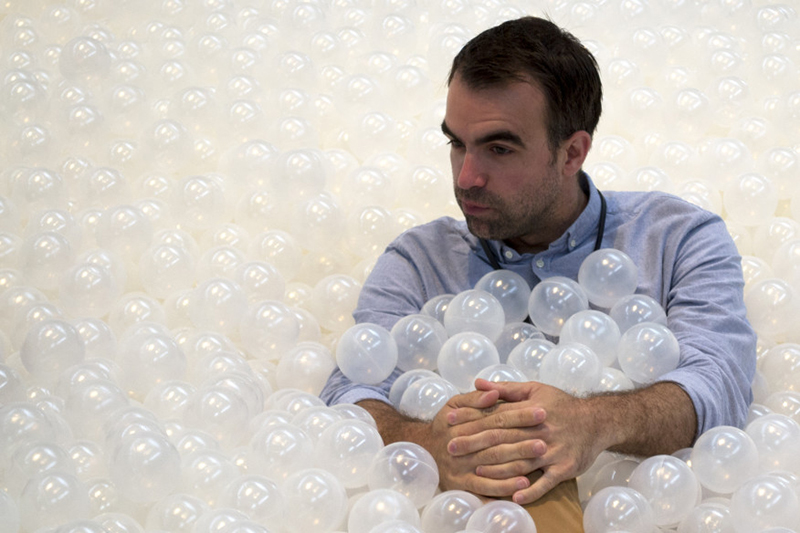 Timelapse video courtesy of NBM:

---
washington dc
national building museum
snarkitecture