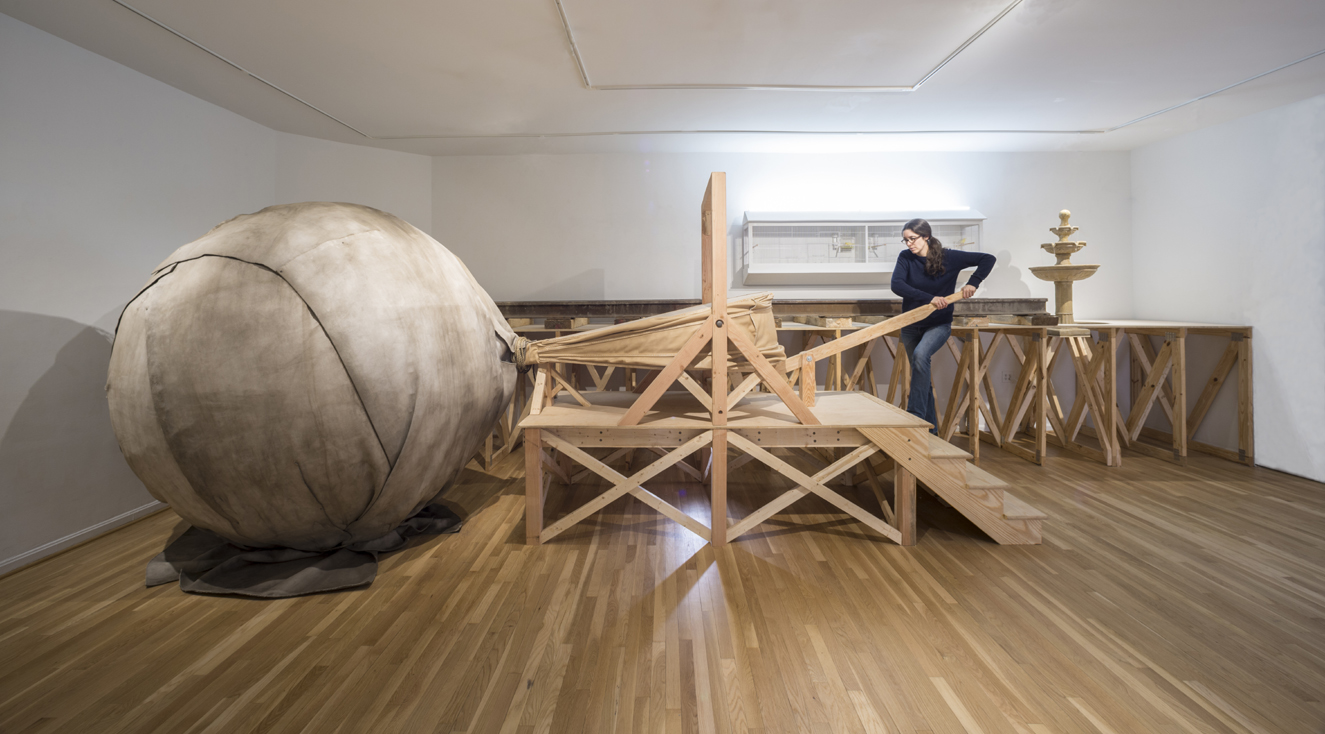 Two short films illustrate artist Heather Clark's three-piece exhibition, Maintenance, now on display at the Hillyer Art Space in Washington, DC.
Described as an unpacking of the American Dream through Clark's background as an urban planner, green developer, and ecologist, the exhibition includes three pieces: Maintenance, a sculptural installation; Exurban Roulette, a video installation, and There is More, a concave cavity inserted into one of the gallery's walls.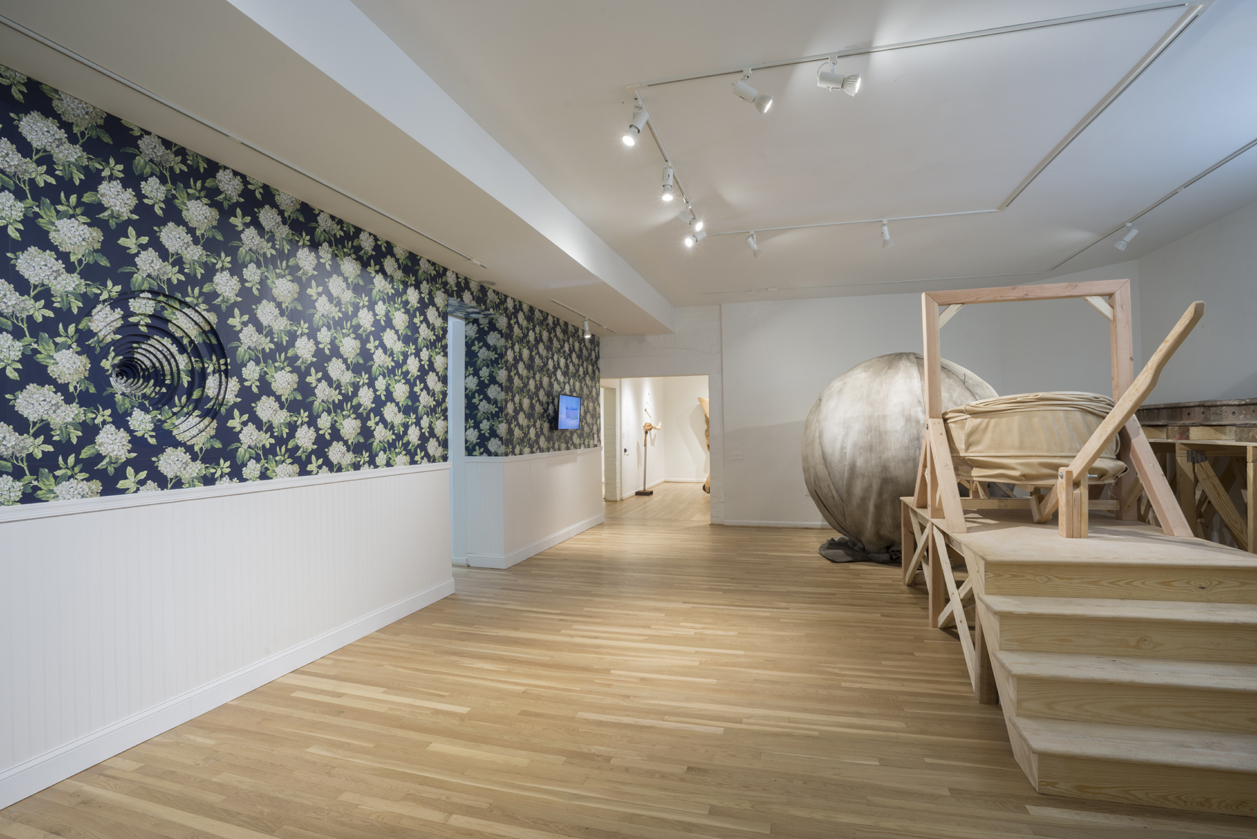 Maintenance is made up of a working bellows that inflates a concrete ball besides railroad tracks, four live canaries in a cage, and a fountain that adds some ambient sound to the gallery space:

While the elements of Maintenance and There is More are highly symbolic and open to interpretation, Exurban Roulette depicts a situation that is all-too-clear: a low-income family runs across a suburban highway – no crosswalk in sight – to get to work:

Clark is principal of Biome Studio, whose Sky Stage in Maryland was featured as a Building of the Week last year and is in the running for Building of the Year 2016.
---
washington dc
Exhibition
Heather-Clark
Hillyer-Art-Space